Cozze® 13" gas pizza oven with pizza stone 5.0 kW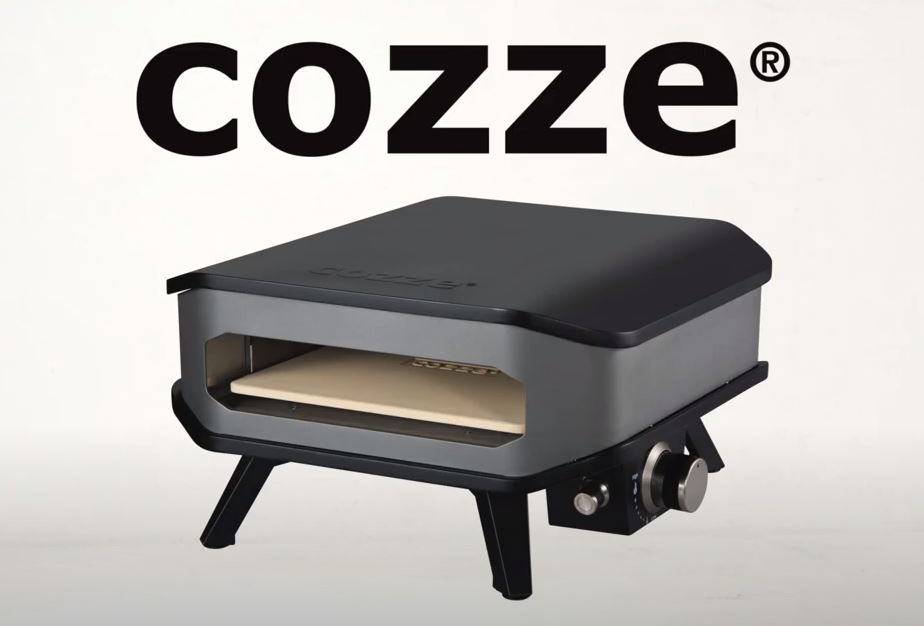 Product description
Relaxing on the patio at the end of a warm, sunny summer's day with a drink in hand is one of best things you can do, but you also need food. With a Cozze pizza oven you can bake the most delicious pizzas at home by yourself quickly and easily – in fact it only takes 2 minutes once the oven has preheated! Pizza is about cosiness, as well as good food!

Our Cozze pizza oven is quick and easy to use when you want to cook pizza outdoors. With its wide opening and baking stone, the oven is easy to operate and provides ample space for large pizzas up to Ø34 cm. The oven is ready for use about 20 minutes after you light it, after which you can quickly bake delicious pizzas for larger parties, or just for the family.

The oven can be easily transported, so you can use it on a balcony, patio or camping trip, and it can be connected to an ordinary gas bottle. Regulator not included. It also comes with a solid food-approved cordierite pizza stone.

Dimensions: 53x53x29 cm
Front opening: 36 x 8 cm.
Capacity: pizzas up to 34 cm
Baking area: 34x34 cm.
Pizza stone size: 34x34x1 cm. LFGB-approved
Material: powder-coated zinc-plated steel
Pizza oven power rating: 5.0 kW
Gas pressure: 30 mbar.

Preheat the oven for about 20-25 minutes and bake your pizza in 2 minutes.
The oven is equipped with electrical ignition that requires an AA battery (not included)
The oven fits on Cozze trolley table item no. 90352/90300.

What else could you use your pizza oven for?
Bake bread with a perfectly crispy crust and great crumb structure.
Grill and fry fish and meat.
Grill vegetables.
Læs mere